How times flies.we meet again.Welcome to Dongguan City Bestway Sport Goods Technology Co.,Ltd.We can produce Swimwear.
and etc.
Let me know the Swimwear.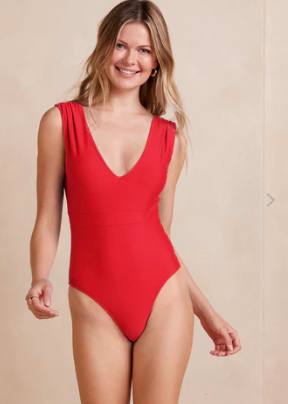 Choosing the right swimwear can be an enjoyable experience once you understand your body type, personal style, and the activities you plan to engage in while wearing it. Here are some steps to help you choose the perfect swimwear:
Understanding your body shape can help you select swimwear that enhances your best features and provides the right amount of support where needed. Common body types include pear, apple, hourglass, athletic, and rectangular. Here are some tips for each:
Pear: Focus on balancing your proportions by drawing attention to your upper body with bold patterns or detailing on the top, and choose darker colors or simple designs for the bottom.
Apple: Look for swimwear with good tummy control and support for your bust. Tankinis or one-pieces with ruching can be flattering.
Hourglass: You have a balanced figure, so you can wear a wide variety of swimwear styles. High-cut bottoms and supportive tops work well.
Athletic: Create curves with padded tops and bottoms with frills or ruffles. Sporty swimsuits like one-pieces or bikinis with a high neck can also flatter your shape.
Rectangular: Add curves with swimsuits that have cutouts, ruffles, or patterns. Opt for styles that emphasize your waist.
Consider your activity:
Think about what you'll be doing while wearing the swimwear. If you're planning to swim laps, go snorkeling, or engage in water sports, you'll want a secure and functional swimsuit. For lounging by the pool, a more stylish and comfortable option may be suitable.
Choose the right size:
Fit is crucial for comfort and confidence. Most swimwear brands have size charts that can help you find the right fit. Don't be afraid to try on different sizes and styles to see what suits you best. Remember that sizing can vary between brands, so try several options if possible.
Style preferences:
Your personal style plays a significant role in choosing swimwear. Consider whether you prefer one-pieces, bikinis, tankinis, or other styles. Also, think about colors, patterns, and embellishments that align with your taste and make you feel confident.
Material and care:
Pay attention to the fabric of the swimwear. Chlorine-resistant materials are ideal for regular pool use, while quick-drying materials are great for beachwear. Make sure to follow the care instructions to maintain the quality and longevity of your swimwear.
Functionality and support:
Consider the level of support and coverage you need. Some swimsuits come with underwire or built-in cups for extra support, while others offer more minimal coverage. Think about how active you'll be and whether you want adjustable straps for a customized fit.
Mix and match:
Don't feel limited to buying matching sets. Mix and match tops and bottoms to create a unique look that suits your style and body shape.
Confidence is key:
Ultimately, the most important factor in choosing swimwear is feeling confident and comfortable in what you wear. Choose swimwear that makes you feel good about yourself and allows you to enjoy your time in the water without worry.
Remember that there's no one-size-fits-all answer when it comes to swimwear, and everyone's preferences and body types are different. Take your time to explore various options and find the swimwear that makes you feel your best.
The choice between polyester and nylon swimsuit material depends on your specific preferences and needs. Both materials have their own advantages and disadvantages:
Polyester Swimsuits:
Durability: Polyester is known for its durability and resistance to chlorine, UV rays, and other harsh elements typically encountered in pool water and outdoor environments. It tends to hold its shape and color well over time.
Colorfastness: Polyester retains its color vibrancy, even after exposure to sunlight and chlorine, making it a good choice if you want your swimsuit to look new for longer.
Quick Drying: Polyester dries relatively quickly, which can be convenient if you plan to wear your swimsuit for an extended period and want to minimize discomfort from wet fabric.
Compression: Some polyester swimsuits offer a compression fit, which can provide support and help streamline your body.
Nylon Swimsuits:
Comfort: Nylon swimsuits tend to be softer and more comfortable against the skin, making them a good choice for those who prioritize comfort.
Stretch: Nylon is a stretchier material than polyester, which allows for greater flexibility and freedom of movement in the water.
Lightweight: Nylon swimsuits are typically lightweight and may feel less restrictive, making them suitable for activities like swimming and water aerobics.
Breathability: Nylon is often more breathable than polyester, which can help keep you cooler in hot weather.
Ultimately, the "better" material depends on your personal preferences and the specific activities you have in mind. If you're looking for a swimsuit primarily for durability and color retention, polyester may be the better choice. On the other hand, if comfort, stretch, and breathability are your top priorities, nylon may be a better option. Some swimsuits also combine both materials to offer a balance between durability and comfort. It's a good idea to try on swimsuits made from different materials to see which one feels most comfortable and suits your needs.
I'll see you next time. What do you want to hear next time? Welcome message.