It's a magical and exciting experience.
The story of this game takes place in the near future, with the background of the East China Sea and the Philippine Sea. The protagonist plays the role of the captain of an international investigation team formed to find the breeding grounds of sperm whales. Through the perspective of deep sea explorer and scientist Mei Lai, explore the mysterious ocean.
My name is Cathy from Bestway Sports Company that is also a professional supplier that mainly make water sports goods . such as diving wetsuits, surfing wetsuits , life jackets, impact vests and swimwear. There are 4 production lines and more than 150 workers can meet your requirements . Welcome to talk more if you are interested in .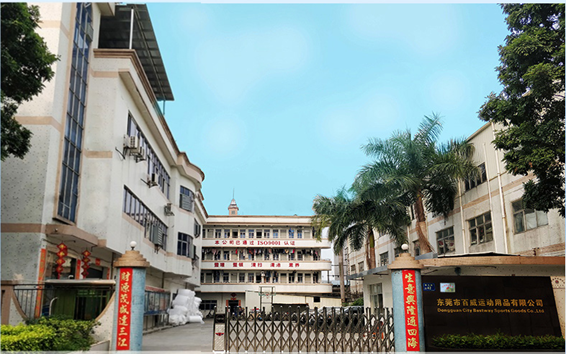 Welcome to visit us if any chance.
Next ,let's learn about this game together. It is a very interesting and amazing thing.
Ever since the COVID-19, the desire to see big goods and small creatures in the sea does not know how long it will take to come true…
Just two days ago, I accidentally discovered a "super thirst-quenching diving game" on the EPIC platform!
Although the body cannot go to the sea to experience and explore now, it is very enjoyable to see it with the eyes.
This game is called "Beyond Blue". I looked through the promotional videos and pictures, and found that the ocean world inside is very detailed, which is the feeling familiar to divers. You will feel like you are there.
Those who play the game must also be passionate about diving. The creatures inside are not only very well made in appearance, but even the state of swimming is very real, which makes me feel relaxed and happy.
It can be said that the game is full of future designs!
A diver's dream, a breathable diving helmet is also used in the game.
Imagine that you only need to wear freediving equipment, you can achieve the underwater residence time of scuba CCR, swim freely without worrying about insufficient oxygen, shuttle in the ocean without hindrance and interact with creatures, so that players can be more freely in the ocean. Ocean Adventure!
Here, I also want to introduce our wetsuits.
If you are a lover of water sports,Choosing the right wetsuit is essential for staying comfortable and protected while diving.
Wetsuits come in various styles, including full suits, spring suits (shorty wetsuits), and tops/bottoms. Choose a style based on the water temperature and personal preference. Full suits provide maximum coverage and warmth, while spring suits offer more flexibility and are suitable for warmer conditions.
A proper wetsuit should fit snugly without restricting movement or causing discomfort. It should feel like a second skin. Pay attention to the following fit considerations:
Chest and torso: The wetsuit should be snug around your chest and torso area to prevent excessive water entry.
Arms and shoulders: Ensure the wetsuit allows for a full range of motion in your arms and shoulders, enabling paddling and maneuverability.
Length: The wetsuit should be long enough to cover your entire torso and reach the wrists and ankles comfortably.
Look at the wetsuits we produced, it will be a good choose for diver or surfer.
We can provide you OEM & ODM service, if you have any detail requirements or own brand style, we can custom as your demands. Also there are many customers from all over the world like our wetsuits.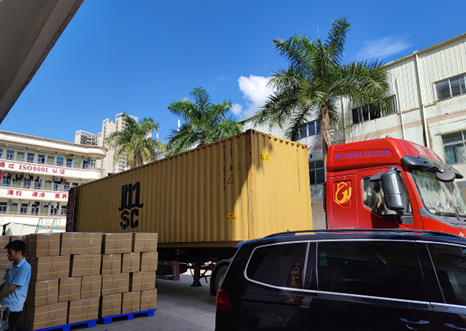 Let's come back to the game again.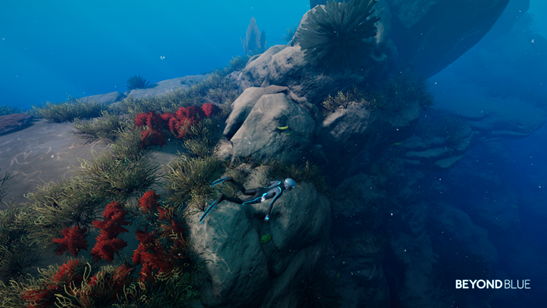 Here, yHere, you can swim with whales for a long time with a bottle of gas. All kinds of marine life appear in your eyes.ou can swim with whales for a long time with a bottle of gas. All kinds of marine life appear in your eyes.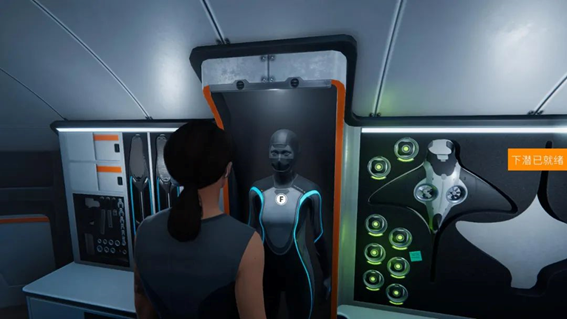 It also allows divers to experience a piece of future diving black technology in the game in advance (I really hope to see this product as soon as possible)
In the game, there are hundreds of kinds of real marine life, and each animal has a newly designed 3D model, so that you can observe them in a daze and FD in front of the computer.
It can be said that they are all creatures that divers dream of seeing, and even the deep-sea creatures that are only seen in the BBC are enough for you to see!
Creatures such as sunfish, great white sharks, and dolphins that are usually only seen in other people's circle of friends can be realized in this game.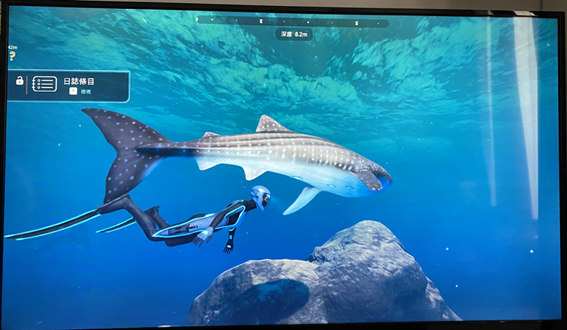 encounter whale shark
Saw a stingray
two humpback whales playing
Swim with Storm Hammerhead
drill a hole, I think there will be a surprise. Do you also want to see it ?
Nice hip kick
After more than 10 hours of playing the game, I don't feel like playing another game, but more like a popular science interactive movie. What excites me the most is that before the FD was only at a depth of 30m. In the game, you can even go to the seabed of thousands of meters to complete the task. The underwater environment at different depths is completely different. It can be regarded as an addiction to deep sea diving…
You can dive next to an underwater crater to do environmental research.
There is a container on the seabed, drill it habitually
Swim through jellyfish without worrying about being stung
I watched quietly beside the leatherback turtle chewing jellyfish
When you see unfamiliar fish, you can unlock it at any time to check it. When you see corals that you have never seen on the seabed, you can go over and observe them carefully. You can even go down the cliff to see if there are any new discoveries.
Look what I found on the seabed… that's right, plastic pollution
In addition, the game also contains 16 documentary short films "Ocean Insights", equipped with first-hand interviews and videos of leading ocean experts in the scientific community.
This game is simply customized for diving enthusiasts, allowing us to go to the deep sea, see and listen without going out.
It is very rare to have such a scientific and educational ocean game, allowing more people to interact with the ocean through games.
Friends who love diving and playing games should not miss this game, it can be found on both Epic and Steam platforms.
Protecting the marine ecology is everyone's responsibility!
The Bestway Sports  is also an advocate of environmental protection. First of all, our diving suits are made of environmentally friendly materials. I believe many friends have heard of limestone neoprene. It is a rubber extracted from limestone. At the same time, we also use high-quality neoprene to produce wetsuits, such as Yamamoto neoprene from Japan and Jako neoprene from Korea.
Summer is here, friends who love water sports can experience the fun of diving to the fullest. The dream diving method can also be realized in the game. This will be a very beautiful thing.